Maya Maintenance is a Woman-Owned facility service provider for building maintenance and janitorial services.

 

Maya is a family-oriented company, our customers and staff are part of our growing family.
Our goal is to provide the best customer service to our clients & a safe environment for our staff and customers.  We deliver measurable and flexible solutions to meet your company's need, both financial and operational. 
Maya Maintenance provides services to a variety of business throughout the twin cities including small businesses & woman-owned. We believe in supporting our community and the cities we served, that's what makes us different. 
At Maya Maintenance, we go above and beyond to leave a positive impact by building long term relationships with our current and future customers!
Maya Maintenance Team!!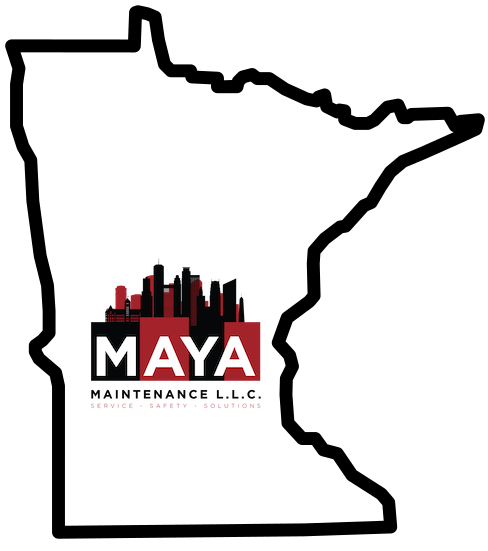 Technology/Office Facility
" I have been using Maya Maintenance LLC for the last few years and they have consistently done a great job in my office building, production space and warehouse. Maya Maintenance has great rates and a range of options that allows me to select extra services if needed"
Community Health Care Facility
"The care and attention to detail is consistently outstanding, ensuring that patients and staff are welcome each day to clean, well maintained facilities"
Maya Maintenance received an award from the CEO of this facility in 2017.
Multi Tenant Building - Eden Prairie
"Maya Maintenance LLC has done a great job ensuring that cleaning is done and paying attention to other touchpoint areas to help prevent the spread of Covid-19 in our facility"
Dental Office- St. Anthony, Mn
"Thank you Maya Maintenance & team for your hard work and commitment to keeping our facility clean at all times"